About Us
At ACADEMY FLOWERS, we are more than just your average florist! Speedy, reliable deliveries and customer care that's beyond compare... these are just two things that set us apart.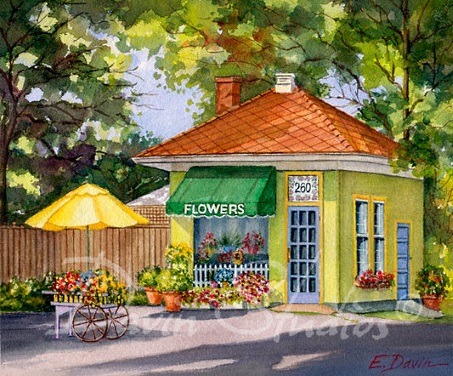 ACADEMY FLOWERS is a professional local florist proudly serving Annapolis, Maryland and surrounding areas. Our friendly and knowledgeable staff is ready to assist you create a custom order when you need flowers delivered. Unfortunately, our storefront, located on King George Street, has closed, but is still fully operating out of our secondary location (located on Bay Ridge Road), and available to take orders on the phone or on our website. For more information, please do not hesitate to call!
Whatever the occasion, let one of our talented designers create a beautiful, eye-catching fresh or silk floral arrangement that's customized just for you! We offer traditional and contemporary floral design styles that are appropriate for birthdays, anniversaries, get well, new baby, sympathy, holidays or just because.
WEDDING FLOWERS AND SPECIAL EVENTS ~
Whether your wedding or party is formal or casual… a small gathering or the social event of the year… we can help you plan an event that's a "blooming" success! Call us in advance at 410-268-0188 or 1-888-474-3597 to schedule your consultation.
SYMPATHY AND FUNERAL FLOWERS ~
Remember, you can always depend on our staff to help you choose funeral flowers for a friend or loved one. We will design and deliver an arrangement that beautifully conveys your feelings of sympathy and serves as a lovely tribute to the deceased.
Thank you for visiting our website! Secure online ordering is always at your fingertips, anytime day and night, for your convenience.